The Kew Golf Club is Melbournes third oldest golf club which was formed in 1894. Located in East Kew, the course is a beautiful parkland style with holes that wind majestically around the Yarra river. With Santa Anna fairways and bent grass greens, the recent major renovations have improved the course for improved, all year round play. Kew is a challenging and picturesque championship course, and is one of the premier courses along the Yarra river. The Kew Golf Club coaching staff share a passion for golf. Our goal is to assist our students to hit the ball better than ever, shoot lower scores and increase their enjoyment of the game by playing to their potential. We pride ourselves on providing services of the highest standard with the support of the latest in technology and equipment, ensuring your experience is memorable for all the right reasons. Our services include - Coaching (Private lessons, group classes, improvement programs, junior programs and many more) - Club fitting (all sessions include the use of Trackman and the Mizuno Shaft Optimiser) - Golf Equipment repairs (Includes re-gripping, club length adjustment, lie/loft change, respikes, buggy repairs) For any specific enquiries please contact the Pro Shop on 9859 2039 or email proshop@kewgolf.com.au. Bookings can be made for all repair work by contacting shop staff on the above details.
Vernon Gunson
Assistant Professional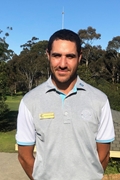 Simon Angliss
Head Professional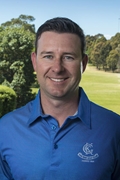 My passion lies heavily in coaching and assisting players to improve. My philosophy is based on a minimalist approach focusing on the cause of a problem to get the most successful outcome for long term and sustained improvement. I search to find the most appropriate means of communication to best suit the learning style of each individual.
Ben Jewell
PGA Professional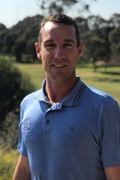 With over 20 years experience, advanced golf coaching accreditation and a consistent commitment to upgrading my skills and knowledge, I believe I can help anyone improve any area of their game. Developing programs for my players to reach their goals is a passion and having a plan and purpose for every session is a must for me. Come and see me for long lasting expert advice to change the way you play forever.
Michelle Becroft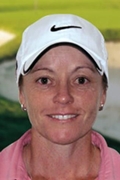 Narelle Anderson
PGA/Golf Australia Community Coach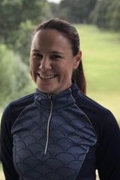 Narelle is a qualified community coach with the PGA and AGU and has spent 18 years developing her coaching skills in Queensland with various golf coaches. Also graduating at Griffith University in the PGA Golf Program before moving to Townsville to teach junior golf. Narelle currently plays off a handicap of 3 and plays Victorian State ranking events.
120 Belford Road, Kew East Vic 3102
03 9859 2039
Monday

Tuesday

Wednesday

Thursday

Friday

Saturday

Sunday

07:00 - 17:30

07:00 - 18:00

06:30 - 18:00

07:00 - 18:00

07:00 - 18:00

06:30 - 18:00

06:30 - 18:00