The Kew Golf Club is Melbournes third oldest golf club. It was formed in 1894 by James Anderson, a solicitor, and Fred Fitts, an architect, to provide golfing facilities for the residents of Kew and Hawthorn. The first course was laid out on leased land about a kilometre south of the present site. It was just south of the Old Outer Circle Railway and was designed by Richard Taylor, Australias first golf professional. The first clubhouse was on the south side of Asquith Street, near the corner of Willsmere Road. The course was extended to the north of the Railway in 1896 and further to the east in 1899 till it occupied much of the land in the area bounded by Asquith Street, Belford Road and Willsmere Road. In these early years some famous Australians were playing golf at the Club: Edwin Flack, Australias first Olympic gold medallist: W.H. Archer, a statistician; outspoken parliamentarian Sir Frank Madden, an early president; controversial musician, Professor Marshall Hall; and Bishop Long who was Headmaster of Trinity Grammar School.
Ben
PGA Professional
Simon Angliss
Head PGA Teaching Professional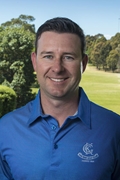 My passion lies heavily in coaching and assisting players to improve. My philosophy is based on a minimalist approach focusing on the cause of a problem to get the most successful outcome for long term and sustained improvement. I search to find the most appropriate means of communication to best suit the learning style of each individual.
Thomas Burt
Brian Gardner
Teaching Professional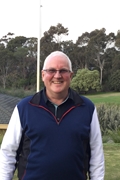 Narelle Anderson
PGA/Golf Australia Community Coach
Narelle is a qualified community coach with the PGA and AGU and has spent 18 years developing her coaching skills in Queensland with various golf coaches. Also graduating at Griffith University in the PGA Golf Program before moving to Townsville to teach junior golf. Narelle currently plays off a handicap of 3 and plays Victorian State ranking events.
120 Belford Road, Kew East Vic 3102
03 9859 2039
Monday

Tuesday

Wednesday

Thursday

Friday

Saturday

Sunday

6:00am - 6:00pm

6:00am - 6:00pm

6:00am - 6:00pm

6:00am - 6:00pm

6:00am - 6:00pm

6:00am - 6:00pm

6:00am - 6:00pm